Crash Course on Machine Learning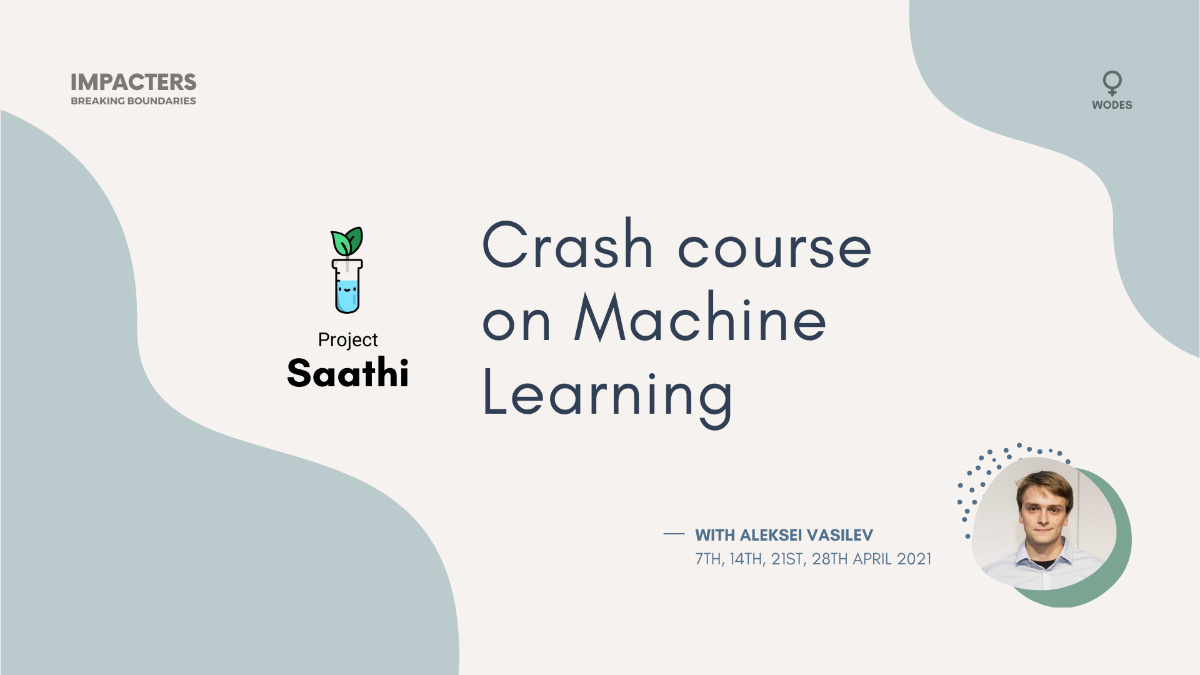 Impacters is proud to organize a multi-day workshop on Machine Learning with Aleksei Vasilev. Join us every Wednesday from 7th to 28th April via Zoom for our second virtual workshop of 2021. Take advantage of this great opportunity to learn the basics of Machine Learning and Deep Learning.
Registration now open! Click here apply (deadline: 5th April 2021)
Workshop Format
This course demands commitment of at least 4 hours every week. By submitting this application, you agree to attend all lectures and submit practice sheets before the deadline.
Video Release: Every Wednesday April 7th - 21st, 2021 @ 3:00 PM NPT
Practice Sheet Due: Every Saturday April 10th - April 24th, 2021 @ 1:00 PM NPT
Practice Sheet Review and Discussion: Every Wednesday April 14th - April 28th, 2021 @ 2:00 PM NPT